Company: Black Girl Sunscreen
What sparked our interest:
Black Girl Sunscreen is all about self-love and self-care. This post, in particular, caught my eye as everyone who sees this beautiful woman can feel inspired by her glow. The messaging resonates with their targeted audience as we aspire to adore the skin we are in.
Social posts are about accepting, loving, and caring for one's skin, empowering people of all ages and genders to do the same.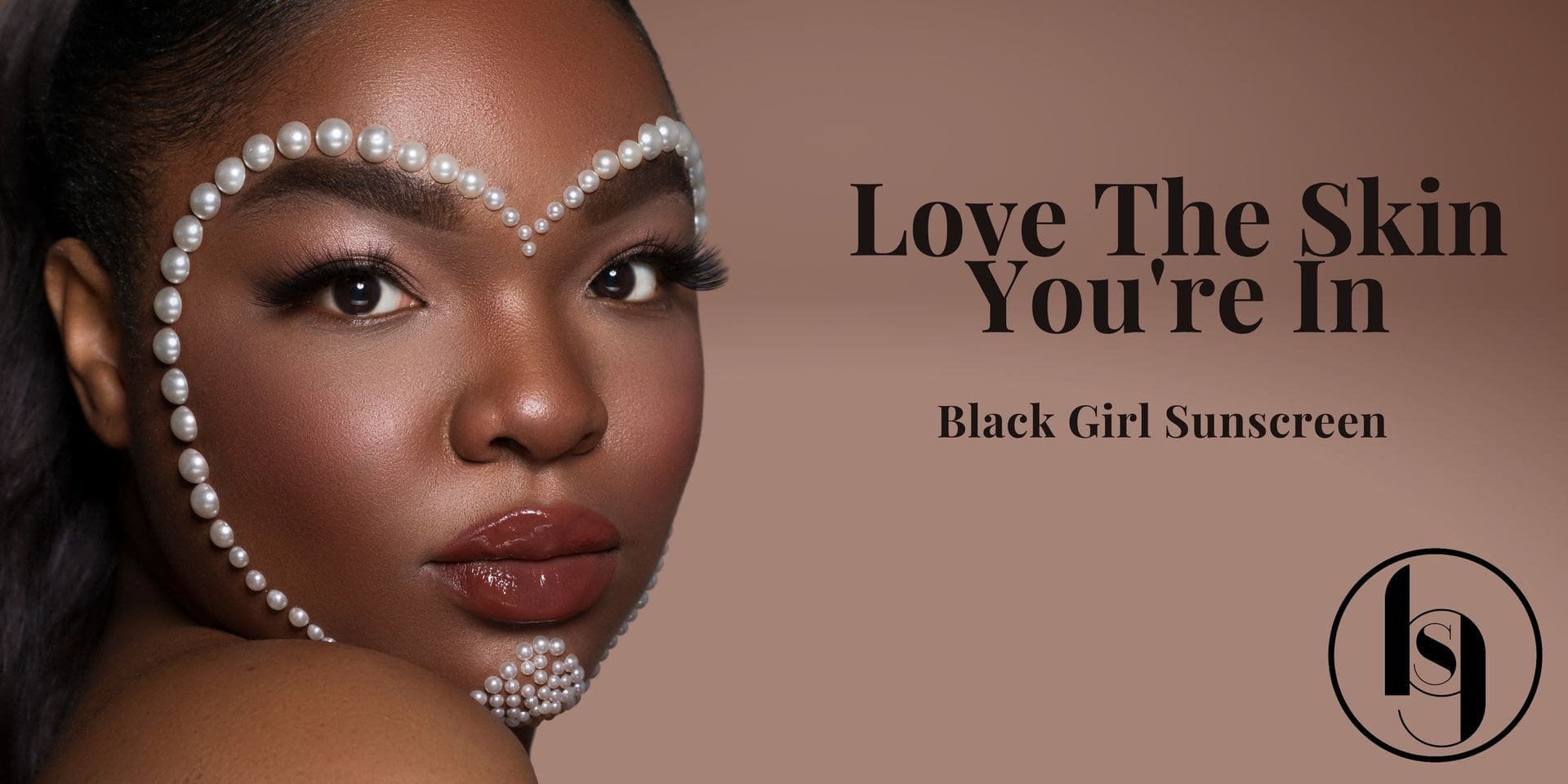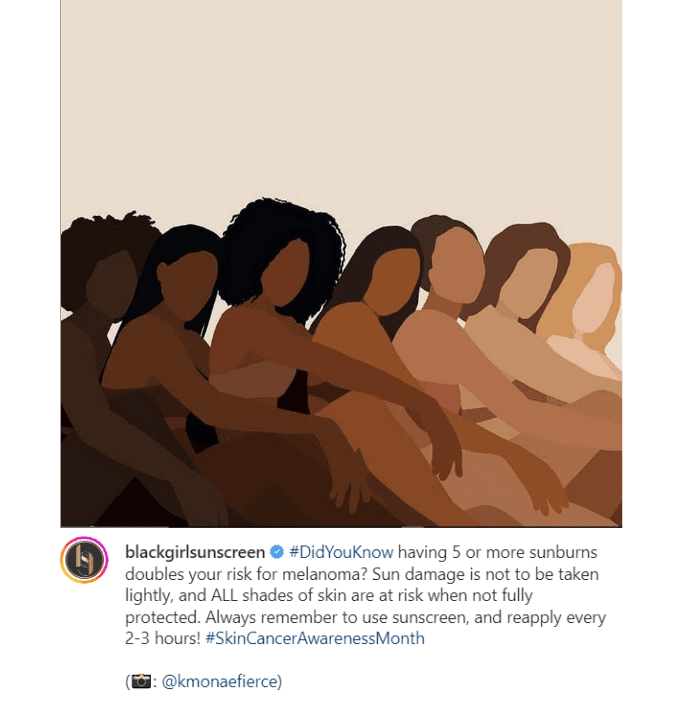 What we love: 
Black Girl Sunscreen has a powerful voice and uses its platforms to deliver bold messages of empowerment, diversity, and a mix of humor to educate and protect women of color from sun damage. They are intelligent, sexy, and funny, inspiring engagement with their posts.
The 3 takeaways you should be doing today: 
The beauty industry can be tricky, so it is essential to deliver the right message to your audience, focusing on loving and caring for ourselves physically, emotionally, and mentally.
Expressing what motivates you will make you stand out from the crowd.
Spice up your feed with lighthearted and fresh content.
About Black Girl Sunscreen: 
Made by a woman of color for people of color, BGS is designed to start the conversation around sun safety and education. We created sunscreens for everyday use that protect your skin from the sun and double as a moisturizing lotion.
Disclaimer: 
Rockstarr & Moon is not affiliated or receiving money from the company highlighted above. The Spark promotes powerful marketing done well that we've discovered along the way.
Your company's brand defines who it is while resonating with your ideal clients. It's the brand that builds trust in your business. The brand should be recognizable, memorable, and ideally timeless. But at some point you may feel it's time for a brand update when your...
read more