From marketing managers, to a business owner looking to leverage social media, it's important to understand the channels available. In doing so, you can help maximize your reach, engage with the right people, and grow your business by achieving your goals. To keep competitive in today's market, building a strategy around where your audience is, how your competitors are using social media, and understanding where your traffic comes from are just a few keys to your success.
But it's important to know that it's not about being on every popular site. It's about whether the social media channel is right for you and your business. Does it fit your brand? Is your target audience using the site? How many channels can you manage at once? Contrary to popular belief, you don't have to be on every social media site. It may actually do more harm than good because you may be spreading yourself too thin. If you opt to roll out on new channels, start with a more limited or targeted campaign, so you can learn how to effectively market on it.
The Major Social Media Platforms
When building out your strategy, you'll want to take the time to figure out what sites your audience is using so your business can optimize it's reach.
Here are the major social media sites you'll have to take into consideration when making your decisions: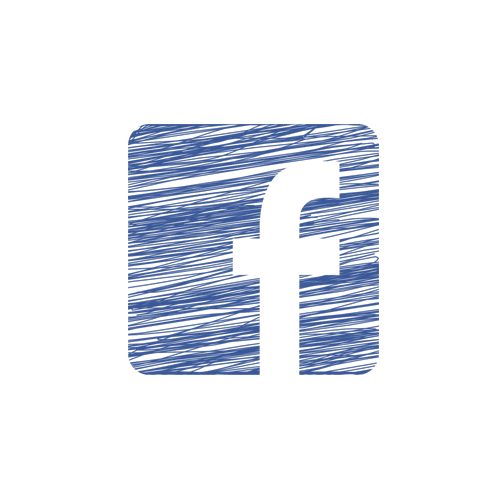 Facebook
Facebook is the biggest social media site, reaching over 60% of all internet users. There are 2.6 Billion Monthly Active Users.
More than 80 million small businesses use Facebook. With more than $17 billion dollars in ad revenue in Q1 of 2020 alone, it's a safe bet to include Facebook in your social media marketing strategy. You'll find that 7 out of 10 adults (aged 18-65 years old) in the US use Facebook with 65% of active Facebook users being 35 and under.
Rockstarr Tip: Optimize your content for mobile. 96% of active Facebook users prefer to use mobile over desktop.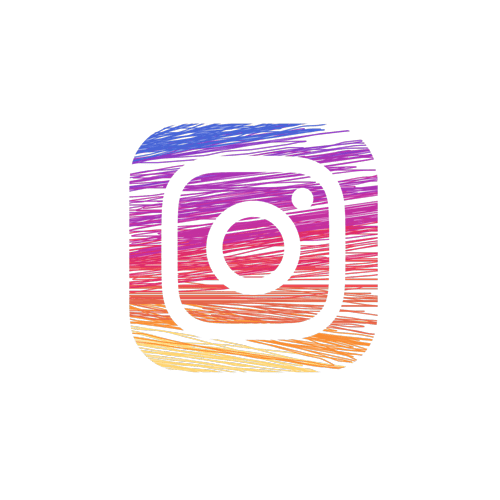 Instagram
Today, Instagram has grown into a powerful social media tool with its own specific audience and influencer marketing business model. There are 1 Billion Monthly Active Users.
In fact, 80% of Instagram users decided to purchase a product based on an influencer using the product or a friend they follow. If your audience skews younger, Instagram should be part of your strategy. 18-24 year olds make up the largest group of active monthly users with 51% female and 49% male.
Food For Thought: 83% of Instagram users have found new products or services on Instagram.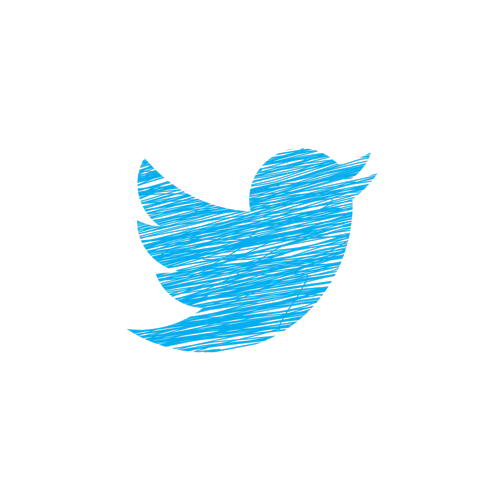 Twitter
Often used as a customer service channel, Twitter is the 1-800 number for customer service. The platform offers you the ability to speak with your audience in real-time in 280 characters or less. With 40% of Twitter users carrying out a purchase after seeing it on Twitter, you may want to include the site in your strategy if you want to connect in real-time.
There are 386 Million Monthly Active Users.
Fun Fact: Twitter is the #1 platform for discovery with 79% of people on Twitter seeking out the newest trends.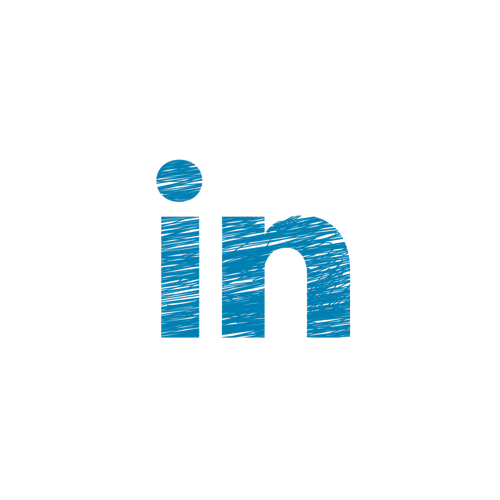 LinkedIn
LinkedIn has evolved from being a resume and job search site into a channel where professionals share content, network, and build a brand. 90 million LinkedIn Users are in senior-level positions, with 63 million being in a position to make decisions. So, if you're a B2B business, LinkedIn is a great place for you – especially considering 80% of B2B leads come from LinkedIn.
It may or may not be important to take into consideration that more than 70% of active users are from outside the US.
There are 250 Million Monthly Active Users.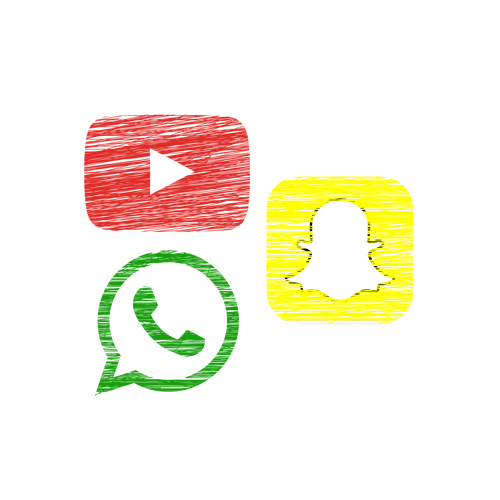 Other Platforms
On the new frontier of social media, there are a slew of new players in the field. WhatsApp, TikTok, and Snapchat are just a few. Extend your reach with messaging apps like WhatsApp, which is used in over 180 countries by over 2 billion monthly active users. What once started as a way for friends to stay in touch has grown into a way for people to communicate with businesses. If you produce videos, create a YouTube channel – there are nearly 2 billion monthly active users who watch a billion hours of video every day.
But, be careful that you don't stretch yourself too thin – if your audience isn't on the platform, don't spend money to market there. This is where choosing the right channels is important to you and your business.
Choosing Which Ones Are Right For You and Your Business
Ever wondered if you're on the right social media channels? Worried that you're missing key opportunities on social? Choosing the right platforms for you and your business takes a little research into your audience, industry, and what already works for you. Here we break it down for you.
Audience
Defining your target audience will help you understand which networks they use. It makes no sense to allocate marketing budgets to platforms they aren't using. While doing research about your audience, you'll want to take a look at what your competitors and influencers in your industry are doing. This is your opportunity to dive deep into the type of content that resonates with your audience to help you build your content strategy. Using a social media monitoring or listening tool will give you deeper actionable insights into what this content is and will simplify the process.
Don't choose a channel because it's the latest, shiny object. Look for channels that your audience is already on.
Industry
Take a look at your industry. It won't make sense if you work in a visual field to not use channels like Instagram or TikTok. The easiest way to know which channels are popular in your industry is to look at your competitors. During your competitive analysis when defining your audience, take note of what channels they're using, if they're active on those channels and are they getting engagement. Engagement isn't how large the following is, but how many likes, shares, and comments their content has. If they're getting engagement, you may want to include those channels as well in your social media strategy because there's an active audience.
What Already Works For You
If you're already on platforms, this tip is for you. Look at how many unique visitors your website currently gets from social media. You'll need to use Google Analytics (look under Acquisition & Social & Network Referrals) to better understand how effective your current social media strategy is. Focus your efforts on the networks you're receiving traffic from. To take it a step further, find your best performing social posts and create a content strategy for growth.
Figuring out which channels work for you and your business will be a challenge. But with the right strategy, you can successfully convert your social media audience into life-long customers.
Here's additional Rockstarr resources to help you get started. 
Intro to Social Media Ebook
Your customers are all over social media. Are you reaching them? Are you engaging with them?
In this book, you'll learn what platforms are best for your business, the critical mistakes every business makes and how to avoid them to be successful!
Social Media Starter Guide for Businesses Ebook
With over 3.5 billion users worldwide, social media has become part of our everyday routines. In fact, most users spend over 3 hours a day on social networks. If you are going to get your business going this year, social media is an incredible avenue to reach, engage and connect with your audience as 90.4% of Millennials, 77.5% of Generation X, and 48.2% of Baby Boomers are active social media users.
In this book, you will learn an overarching social media strategy, best practices of the platforms and we will even walk you through setting up a Facebook Business Page, Instagram Professional Account, LinkedIn Business Page and Twitter Account.
You Wanted the Best?
You Got the Best.
We deliver Rockstarr Marketing for businesses who want to maximize their impact.
🎸 We are marketing rockstarrs with over 20 years of experience transforming companies.
🎸We have helped businesses achieve +500% conversions, +200% in sales, and more.
🎸 We work with your team hand in hand to set an encore-worthy marketing strategy.
When starting a business, building a social media presence that helps you reach new customers and keep old ones engaged is essential. Nearly half of all small businesses in the United States are women-owned, but unfortunately, many lack a cohesive social media...
read more