Client: Production Process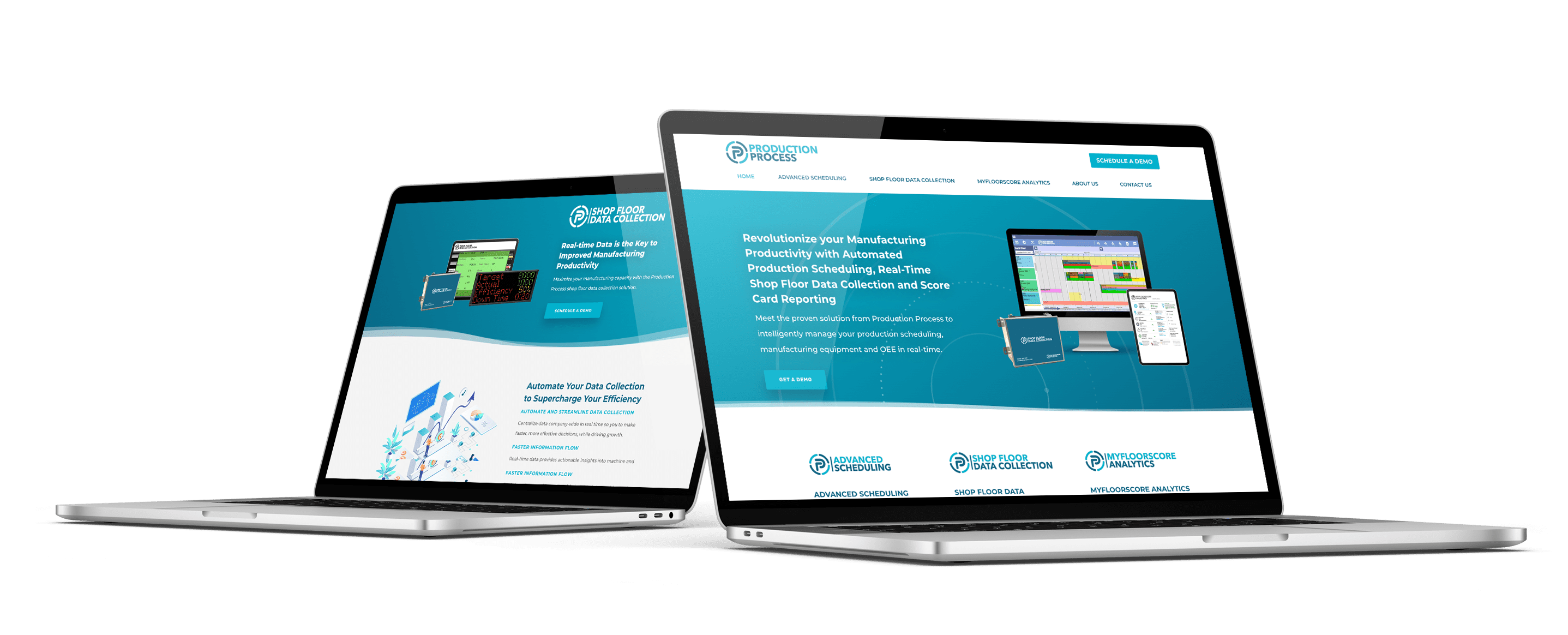 Challenge
The Production Process team faced a unique problem: they had an outdated website that needed updates, lead forms that went nowhere, Google Ads that were running without being managed, and they didn't have the in-house team to handle it. That's when they called Rockstarr & Moon.
Rockstarr Solution
Rockstarr & Moon was the perfect fit for the job! We provided the Production Process team with a comprehensive set of services and solutions designed to improve their web presence.
From redesigning the website, updating their product messaging into a Platinum Messaging, creating Sales Enablements Materials such as sales pitches, developing Google Ads, optimizing all content for search engines and user experience, and providing ongoing maintenance – our team did it all.
Our goal was simple: create a modern website experience that was visually pleasing and easy to navigate. And we are proud to say that we did just that – transforming Production Process's outdated site into a modern marvel that helped them grow!
Increase In Organic Traffic YOY
Growth Amplifier Deliverables
Website Creation
Product Messaging
Sales Enablement Materials: Data Sheets, Pitch Deck
Advertising & Google Ads