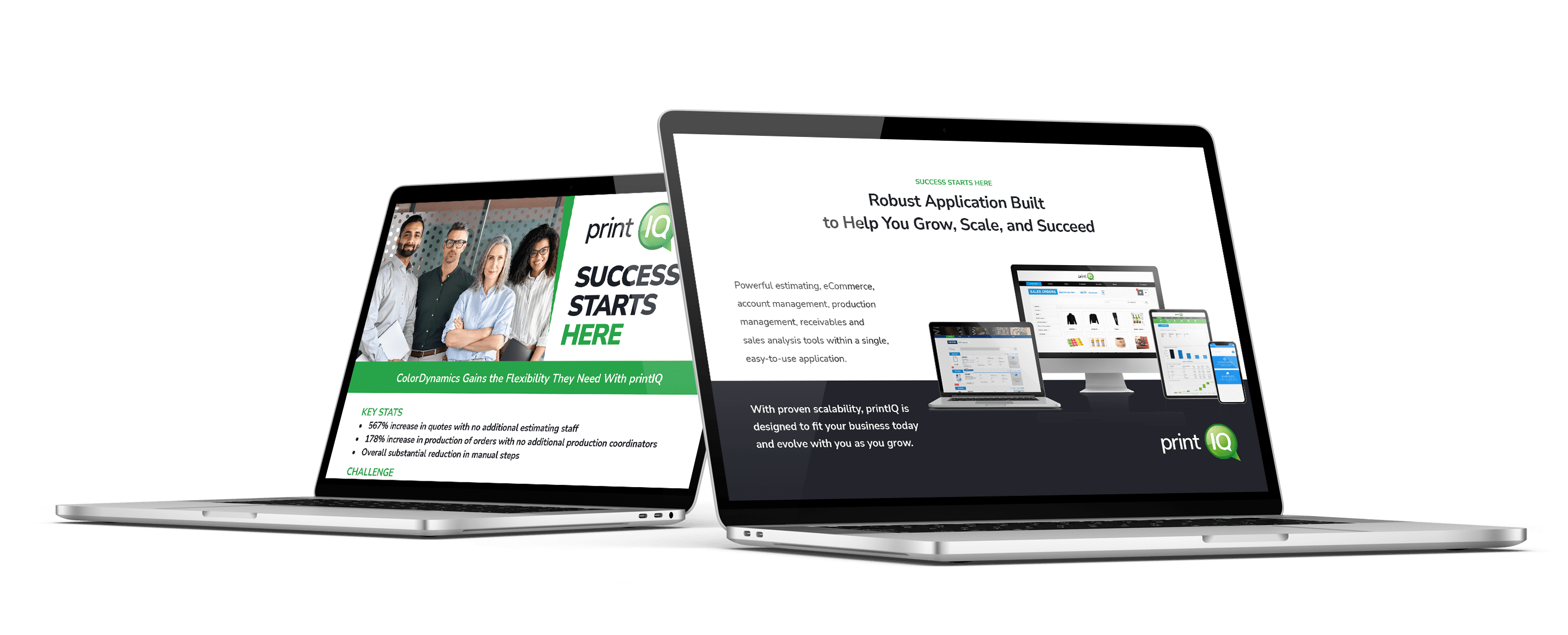 I highly recommend Rachel and her team at Rockstarr & Moon. They are professional, have a quick response time, and have amazing customer service!
Our company has been working with Rockstarr & Moon for twelve months, and our sales & marketing has taken off. Rachel has an amazing well-rounded skill set; she jumps from strategy to operations depending on our needs. She helped us define a strategy & vision whilst executing on our day-to-day initiatives.
I have never worked with someone that can execute so much in such a short space of time. I love working with Rachel, her energy and drive is contagious. I feel like I can take on the world when I get off a call with her.
Challenge
PrintIQ, a leading global provider of software and services in the printing industry, needed help expanding their presence in North America. Rockstarr & Moon was brought on board to tackle this challenge head-on.
Rockstarr Solution
We began by creating compelling ads for multiple platforms to increase brand awareness and craft marketing strategies to identify Ideal Customers Profiles, develop Platinum Messaging and define the customer journey. We then established marketing operations around those elements and created tailored solutions to generate leads, nurture them, and book sales team calls.
Additionally, we developed lead generation systems that included creating product messaging and a comprehensive marketing strategy designed for new leads while keeping existing customers engaged. We also created email campaigns targeting potential clients in North America and revamped their web content strategy for this new audience.
Finally, we developed powerful Sales Enablement Materials such as sales decks and case studies that effectively showcased printIQ's products & services while demonstrating their Value Proposition.
Overall, we created a Growth Amplifier that ensures printIQ's successful launch into North America's market!
30 Day Cold Outreach Results
$395,000
Opportunities Generated
I had the pleasure to work with Rachel & Jon at Rockstar & Moon. They worked with our entire team on our rebranding campaign. They increased our exposure in the marketplace and grew our customer base. If you are looking for a company to work hand in hand with you to grow your business exponentially, reach out to Rockstar & Moon. You will not be disappointed.