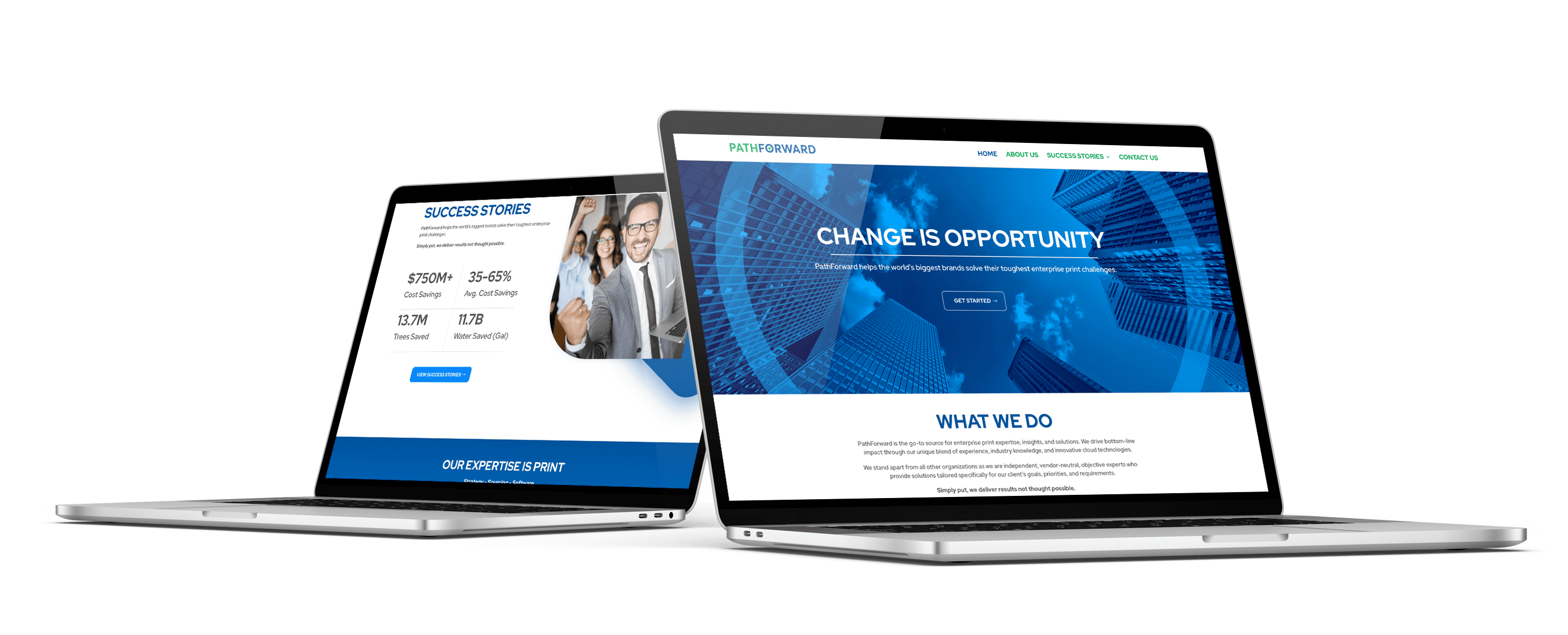 Challenge
PathForward was in a unique position. To re-establish their brand, they needed to create an online presence but were limited by time, effort, and resources. 
PathForward needed to launch its new brand into the market without delay, requiring an effective and efficient solution with minimal overhead. The team that PathForward initially lined up to were no longer able to complete the project, so they recommended Rockstarr & Moon.
Rockstarr Solution
The Rockstarr team stepped in and provided PathForward with comprehensive marketing solutions to increase revenue and accelerate growth, allowing them to launch their new brand into the market without delay.
The growth process started with the definition and execution of the plan to maximize its impact, which included a logo design that represented the brand's values and mission.
The next step was developing the messaging to resonate with their target audience while showcasing their service offerings in a captivating way. We further built a fully-functional website, social media profiles, and content designed to position PathForward as the industry leader in enterprise print.
Thanks to the Rockstarr Growth Amplifier, PathForward could confidently reintroduce its brand into the market with a professional logo, compelling content, and an impressive online presence that helped them rock its business.
Growth Amplifier Deliverables
Website Creation
Brand & Logo Design
Content Creation
Social Media Marketing