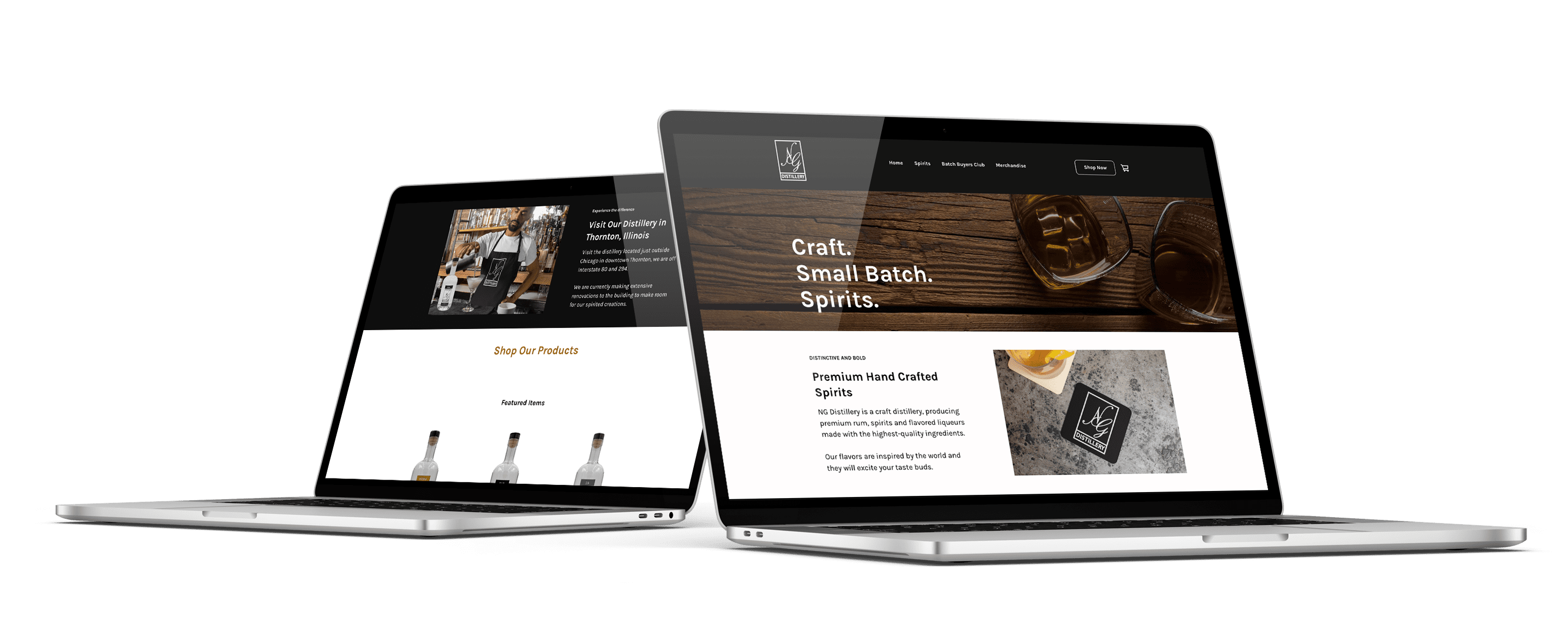 The team at Rockstarr & Moon helped me to clarify my marketing vision and define my brand. The insight and probing questions helped to get me thinking about myself and my brand in a way that I had not done before. Having them as part of my village of subject matter experts is extremely valuable.
Challenge
NG Distillery, a new craft, small batch distillery in Chicago, needed to have an effective way to reach potential customers and engage them with their product. That's when they sought out our help for creating an online presence that could quickly establish their unique brand identity and attract people's attention.
Rockstarr Solution
To build their growth and presence online, we provided the perfect solution by designing a website that communicated their unique brand identity while providing information on their offerings and company philosophy.
The website was designed with a visually appealing narrative and easy-to-navigate layout, allowing customers to be drawn in and informed of all that NG Distillery offers. Furthermore, the new branding strategy for the website gave users a clear idea of what makes NG Distillery stand out from other craft distilleries. Each element was chosen with purpose and optimized for user experience, from logo design to image selection.
Thanks to our tailored approach, we successfully established an online presence for NG Distillery while creating a distinct identity within Chicago. They now have an effective platform to connect with potential customers.