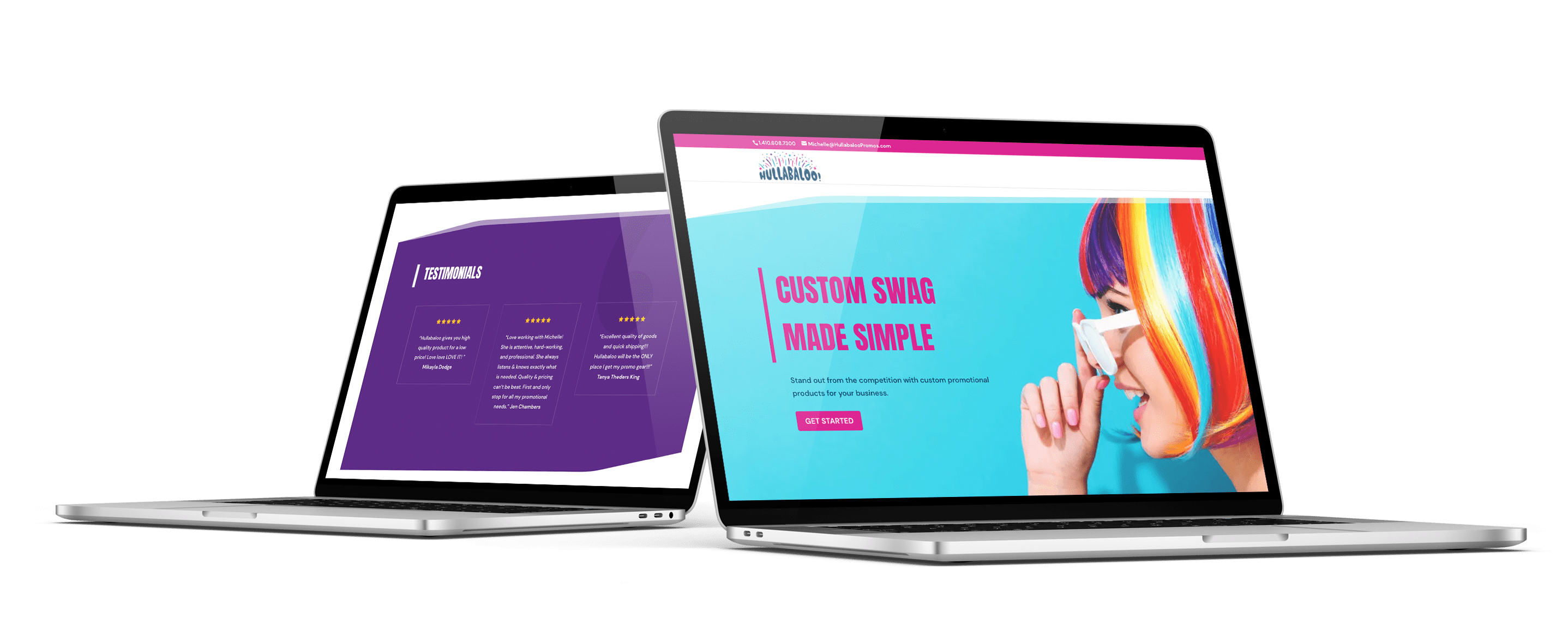 Challenge
The challenge HULLABALOO! had was that their old website was boring, outdated, and not accurately reflecting how unique their company (and owner) is. They needed a new website that would be fresh, vibrant, and truly showcase the beauty of their products.
Rockstarr Solution
We provided a solution to this challenge by creating a bright and attractive website that showcased HULLABALOO!'s in the best possible light. We incorporated beautiful imagery with engaging copy and bold colours, giving the website an eye-catching appeal. We created multiple galleries for visitors to explore each product in great detail, allowing potential customers to have an intimate look at HULLABALOO!'s creations. We also implemented interactive features to keep visitors engaged as they browse through the site as well as quick call-to-action buttons placed strategically throughout the website design to encourage visitors to make a purchase. We delivered an exceptional result for HULLABALOO!, resulting in a vastly improved online presence that does justice to this incredible brand.
Deliverables
Website Creation
Jon and Rachel are masters at what they do. Rockstarr and Moon is your GO TO for all things logo and website development! Let them help you move forward!
Nobody does it better! Rockstarr and Moon will turn around your website and create a logo that keeps you rocking.