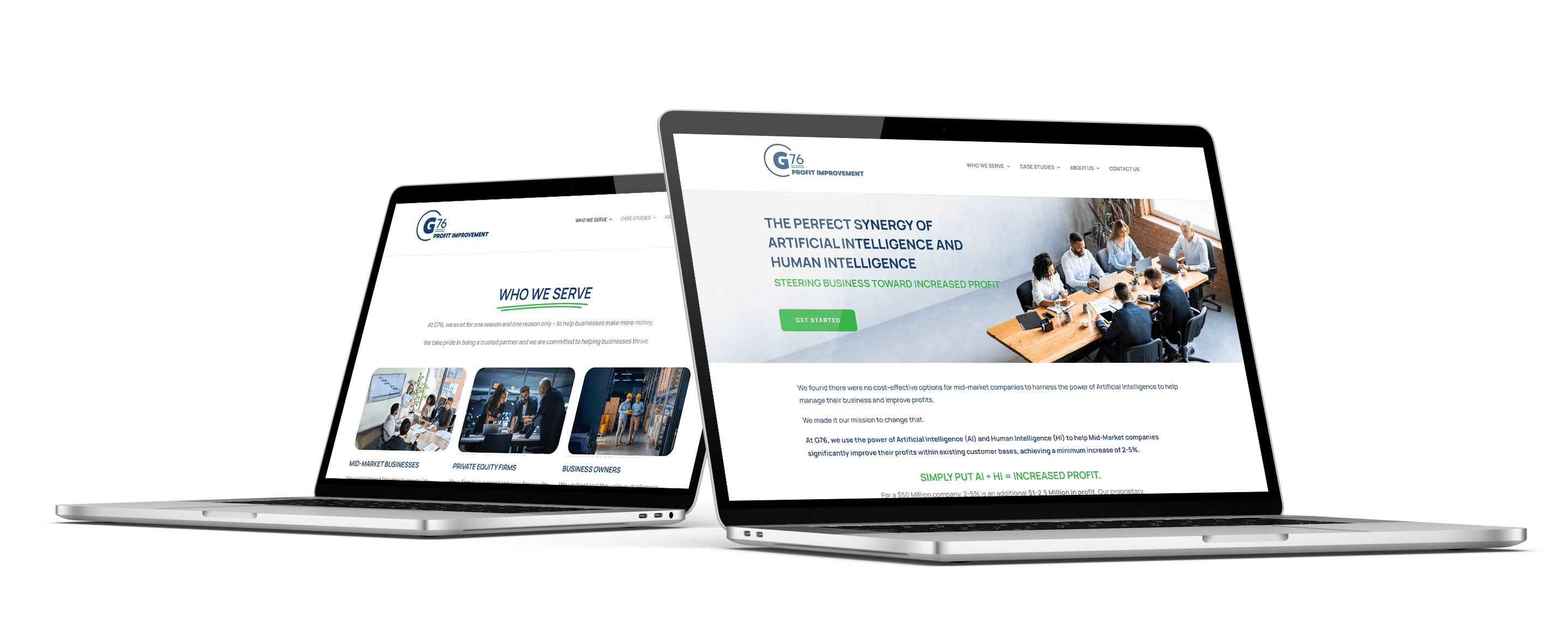 Thank you, Rockstarr & Moon, for your hard work on our new brand design. We LOVE the results. The new logo is modern and sleek, and the product messaging is spot-on. It is a vast improvement over our old logo and site. It's much more user-friendly and visually appealing. Most importantly, the website is specifically tailored to our different customer segments and we are confident that this will help us attract new customers and grow our business. Thank you again for your creative vision and outstanding execution. We couldn't have done it without you!
Challenge
G76 was presented with a unique set of challenges. They needed to create an effective marketing strategy but were unsure of where to start and who their ideal customer even was – let alone how to build a website and messaging that connected with them. They knew enough about marketing to know that they needed help, and that's when they reached out to the Rockstarr team. 
Rockstarr Solution
Their growth amplifier started with strategic sessions, enabling us to identify their target customers, develop platinum messaging, and create a marketing plan tailored to them.
Throughout the process, we uncovered hidden assumptions that challenged the team to clarify their understandings and align across the board in ways they hadn't previously been able to do.
We worked to refine G76's messaging to resonate better with its target audience. Then, we designed a logo that embodied the brand's core mission and values. Finally, we created a website that showcased the product, services, and value provided to clients in a captivating way.
The result was an effective online presence so that G76 could successfully communicate value to its target audience, increase revenue, accelerate growth, and rock their business!