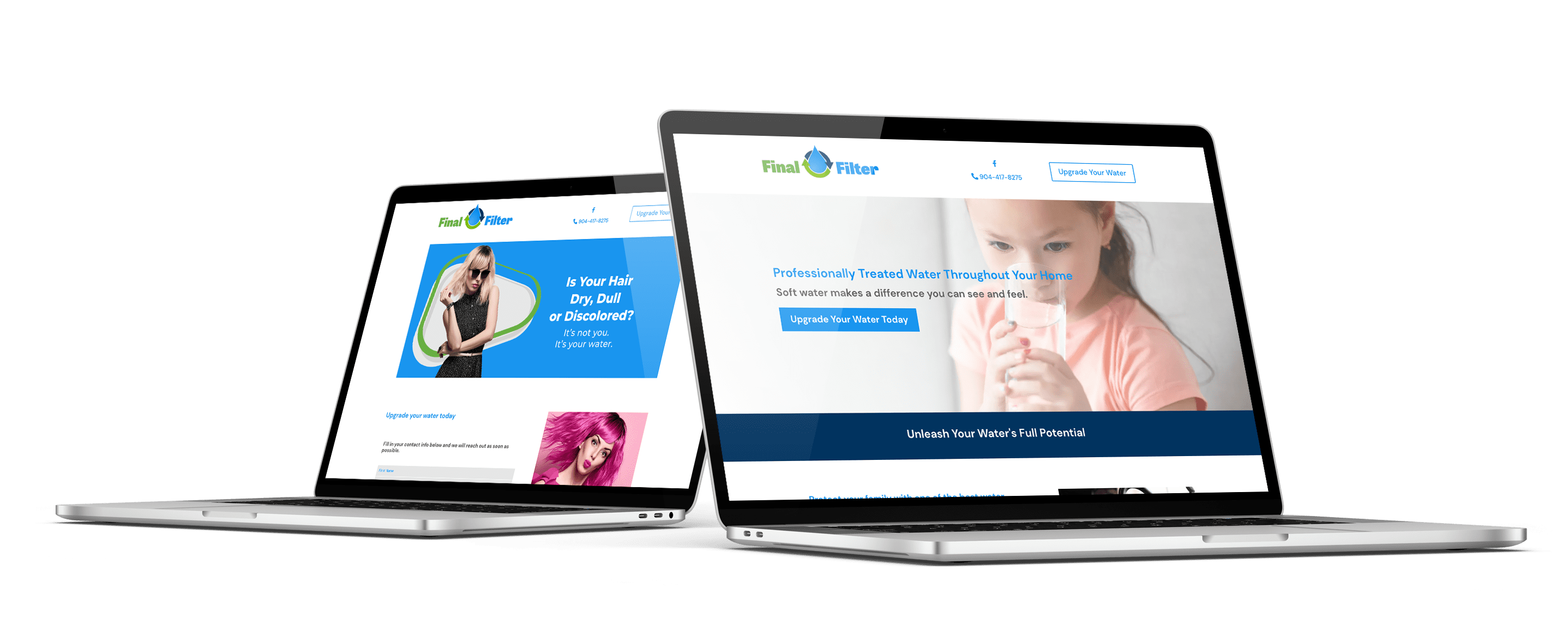 Rockstarr & Moon provided me a completely unique and personalized approach to get my new business launched. They took time understanding my needs and desires and tailored an appropriate launch package. The follow up support has been second to none.
Challenge
Final Filter needed help to establish their presence online and build a recognizable brand. The Rockstarr team jumped in with an effective solution!
Rockstarr Solution
To build their growth, we started by developing a logo representing their company identity and mission, creating the foundation for their online presence. Once the logo was in place, we created an eye-catching website that accurately showcased Final Filter's services and offerings in an easily navigable format.
Next, we focused our efforts on social media advertising. We helped them establish accounts on those platforms and optimized them to reach potential customers with engaging content better. Finally, we implemented an effective Ads campaign to target suitable new customers for the business.
The advertisements were tailored to reach their ideal customer, who would be most interested in what Final Filter offered. This resulted in increased brand awareness and tangible lead generation that grew and rocked their business.