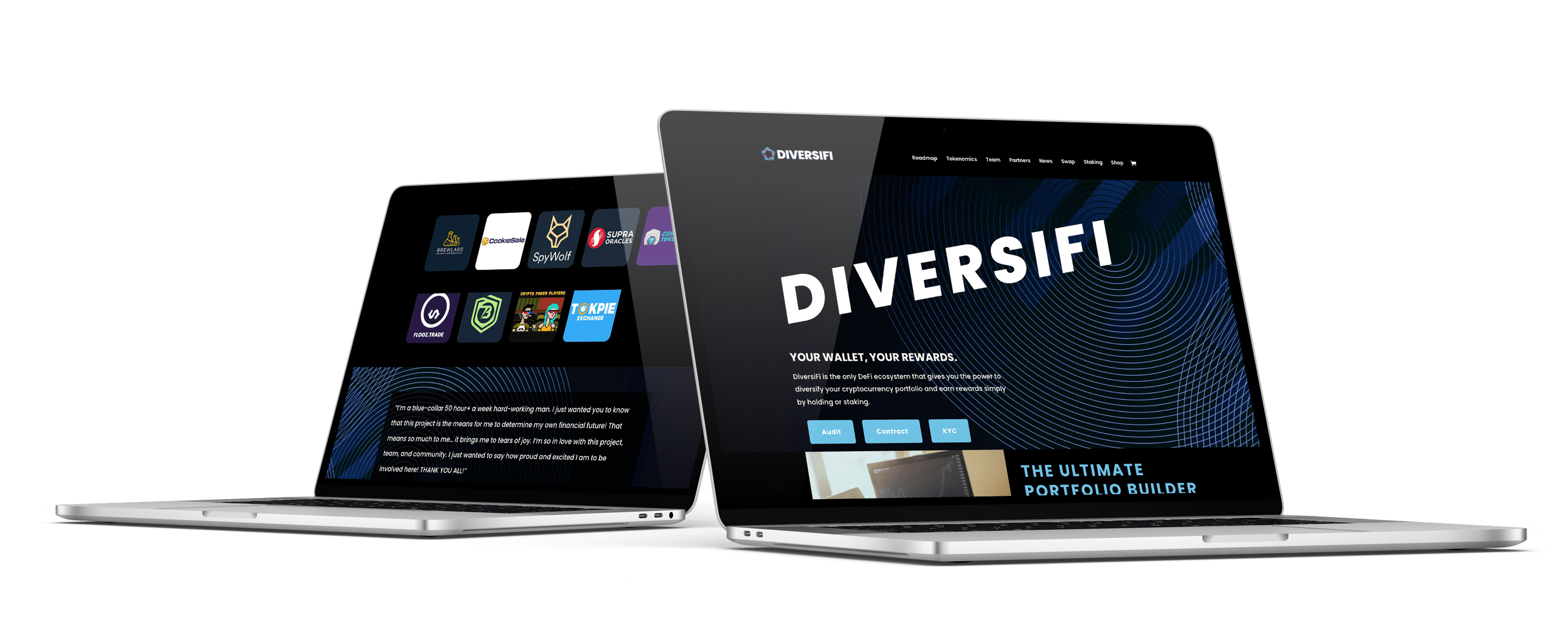 Jon and Rachel at Rockstarr & Moon are amazing to work with; through guided marketing workshops, the team helped us at DiversiFi identify our target demographic, focus our marketing strategy for the launch of our project, and they assisted with the re-branding and launch of our website. A pleasure to work with and highly recommended.
Challenge
The challenge that DiversiFi faced was how to establish a professional brand. They wanted to create a presence of credibility, trustworthiness, and professionalism in the industry. To achieve this goal, they needed to revamp their website to give it a modern look and feel that would help support the launch of their company and Web 3 Project.
Rockstarr Solution
To accelerate their growth and presence online, we worked with DiversiFi to create a new website design focused on usability, accessibility, and user experience. This project included creating an intuitive navigation system, selecting appropriate images that embodied their brand identity, crafting compelling copywriting for each page, and ensuring the website was optimized for search engine visibility.
Additionally, we provided DiversiFi with tips on optimizing existing content for SEO purposes and advice on leveraging social media to build connections with potential customers.
DiversiFi established a professional brand by implementing these strategies while increasing visibility across web-based channels.