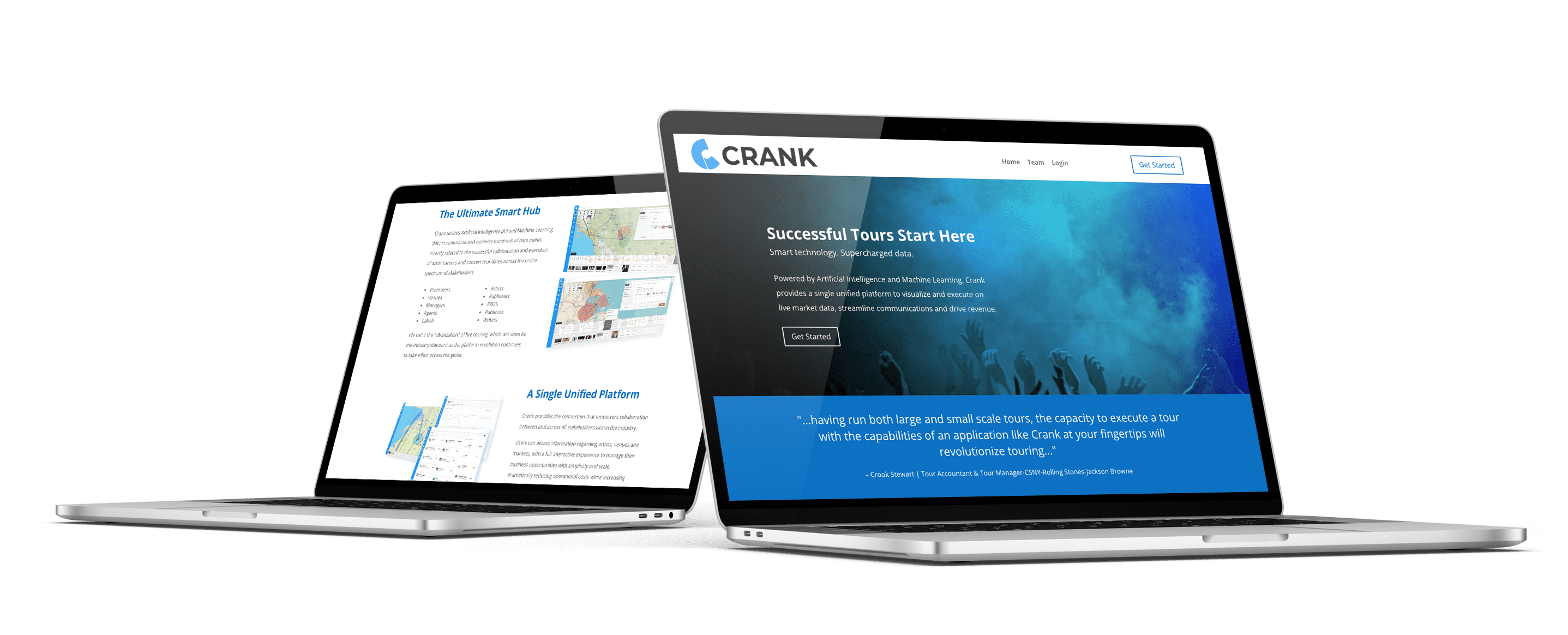 Truly an incredible experience working with Rachel and Jon, these two are on the ball! Extremely tech savvy, fast, responsive and professional while having a good time in the process, just remarkable! One would be a fool for not doing business with these two!
Challenge
Crank had a brand with a new product, but they hadn't yet achieved an effective online presence. The current website was confusing, clunky, and failed to communicate the company and its main product offering clearly. It was clear that if they wanted to build an online presence, something would need to be done. This was where Rockstarr & Moon stepped in.
Rockstarr Solution
We worked together with Crank on their Platinum Messaging and Value Proposition, crafting a story of their products that was both clear and concise, ensuring anyone visiting the site immediately understood all aspects of Crank's offerings.
With this messaging complete, our team created an entirely new website for them that strongly showcased their products through engaging visuals and content. The result? A website that encouraged visitors to explore more about the company and its offerings – quickly becoming an effective online presence for Crank!
By partnering up with Rockstarr & Moon, Crank was able to completely revamp their online presence in a few short weeks, increasing revenue and growth – and inspiring more investor and customer engagement than ever before.