Client: Birdsong Desert Retreat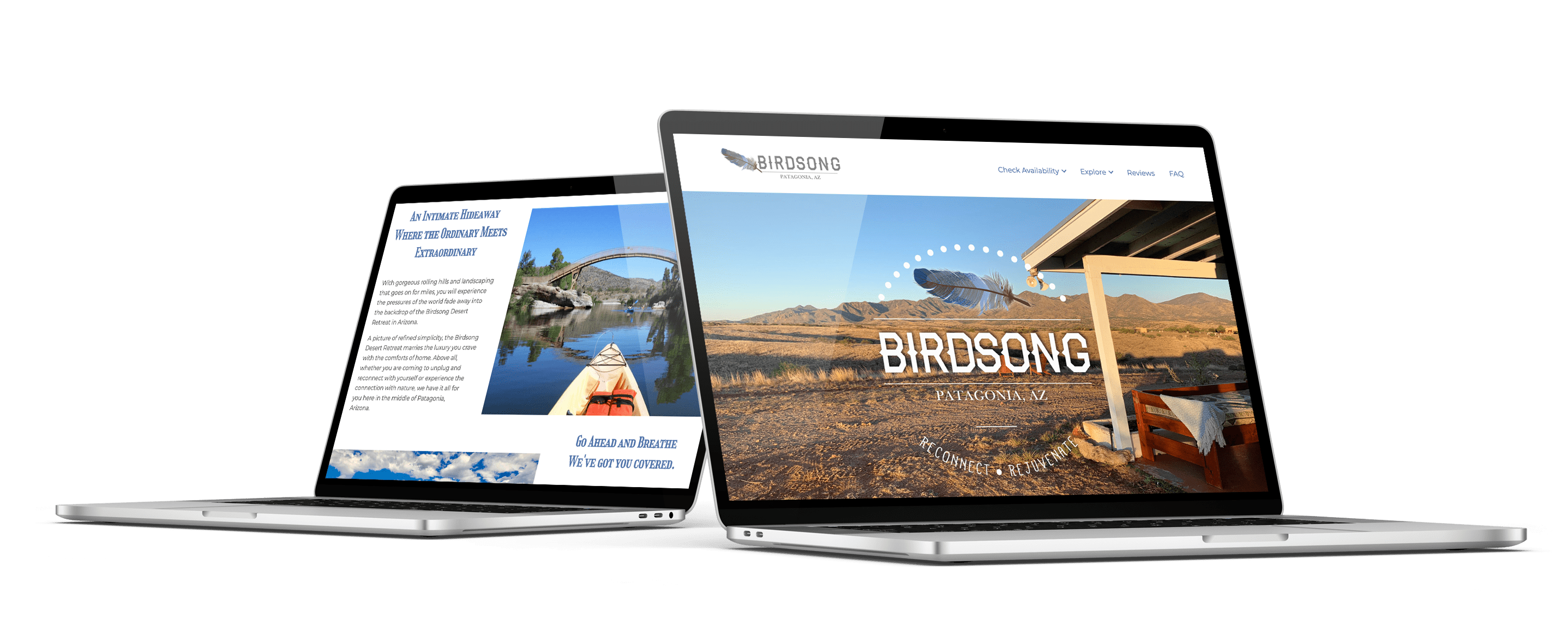 Working with Rockstarr & Moon was, and still is, a great experience. Rachel makes the process easy and fun. Her experience in the world translates over to her designs and esthetics, allowing her to create out-of-the-box, unique designs. You won't be disappointed!
Challenge
Birdsong Desert Retreat was a unique resort located in Arizona, but it had no online presence other than Airbnb. As such, they were missing out on potential customers who would never be able to discover them without a website of their own.
That's where the Rockstarr team came in!
Rockstarr Solution
We provided Birdsong Desert Retreat with the solution of crafting a website that showcased their fantastic retreat spaces and beautiful views so potential customers could easily see what they were offering.
To create this website, we worked closely with the Birdsong Desert Retreat's staff to ensure it included all of the essential elements for a successful user experience – from optimized search engine performance to attractive visuals. This allowed us to create an effective website that makes it easy for potential guests to discover not only the retreat but also book rooms.
The result was a modern website with heart-stopping visuals and simple navigation that has helped Birdsong Desert Retreat attract even more visitors and accelerate its growth!