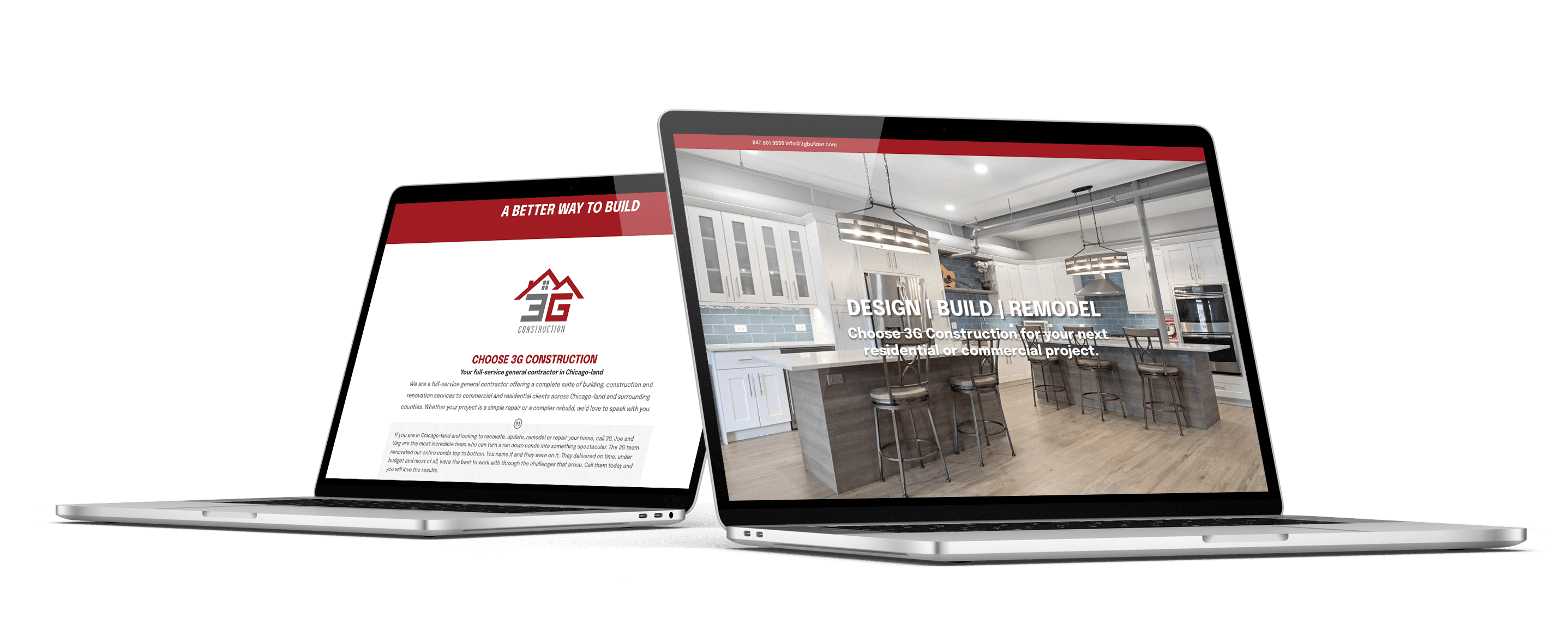 Rockstarr & Moon did an awesome job with our website they are knowledgeable and creative and really brought our company's product to life. GREAT SERVICE!
Challenge
3G Construction came to Rockstarr & Moon with a challenge: although they had a logo, they didn't have a website or any online presence. This meant that potential customers had no way of discovering the business, leading to fewer sales and lack of brand awareness.
Rockstarr Solution
We were ready to take on this challenge! The first step to build 3G Construction's growth was providing them with an extensive solution that included developing and designing their website and creating an effective online presence, showcasing their Value Proposition.
For starters, we updated their logo to ensure that it was modern and professional-looking, followed by crafting engaging web copy for the site. We also crafted visuals that showcased their services in the most attractive way possible, created content that accurately described the benefits of working with them, and implemented effective SEO strategies to ensure their business was discoverable by potential customers.
In addition, we helped them update and effectively handle its Google My Business profile so customers could find it easily. Finally, we provided ongoing support to help them grow their business through analytics tracking and analysis so they could understand how users were responding to their online presence.
The result? 3G Construction had an entirely new website with modern elements that appealed more attractively to potential customers – propelling them into the digital world while significantly boosting their brand awareness, sales and growth!
Increase In Organic Traffic YOY
Growth Amplifier Deliverables
Website Creation