Did you know…Less than 50% of Businesses Have a Documented Marketing Plan?
It seems crazy to think about this now, but do you remember life before GPS, cell phones or even Map Quest? When you wanted to get from point A to point B, you had to take out a map and figure out the best path. Even AAA used to help people plan travel routes so they could maximize their time.
The directions from friends and family could get interesting from time to time. Take the 3rd left after the green house with the wind chimes, then go over a creek and keep driving for another few minutes til you will see the horse farm. Turn there. There could have been street names, but the descriptions were much more interesting to pay attention to in the story.
In today's environment, you probably never think about how to get from A to B. You pull out your phone that is fully integrated with Google Maps, Waze and every other traffic navigating companion you could imagine. It's fast, easy to use and gives you the confidence to know where you are going.
According to research from the Small Business Administration, about half of all establishments survive five years or longer. According to Bradley University, their research indicates 70% to 80% of new businesses fail within their first year and of those who survive the first year, half will fail within the next four years.
According to Dun & Bradstreet, the primary cause for business failure is lack of planning. Less than 50% of businesses have a documented plan. Failing to plan is almost the same as planning to fail.
The Growth Trio
We help our clients implement the growth trio with the goal of providing a formula and framework for predictable growth. The Growth trio is made up of the documented journey, client transformation, plus tools and tactics.
Most companies may have 1 or 2 of these going for them. Most do not have all 3. When you only have 2 working, you can see where the overlap happens.
The overlap may be:
Stuck in the Van: You know where you're going, but you don't have the tools or gas to get there.
Mosh Pit: A flurry of activity…
One Hit Wonder: Tactics work until they don't…
Where does your business fall in this framework?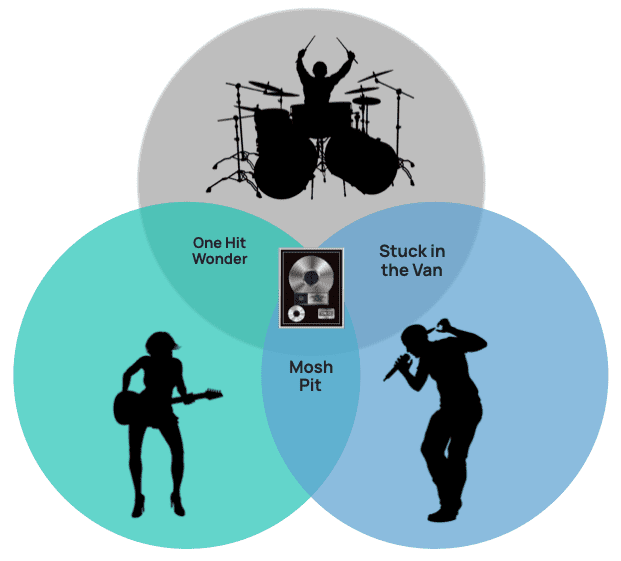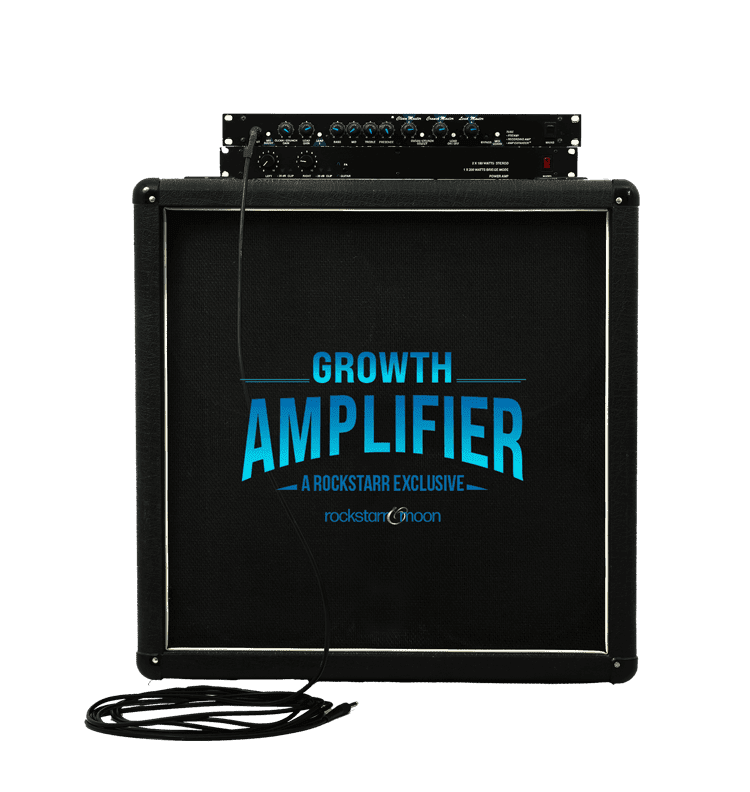 Developing a Marketing Plan
We know that if you had all the time in the world and no other responsibilities, you would have a plan. You know where you want your business to grow. You have tools and tactics you want to try. There are metrics you know you need to measure. Now we need to put that in writing. It doesn't need to be pretty, rather it just needs to be documented.
Not sure where to start? We can help. It's our core belief that every business deserves Rockstarr Marketing.
At Rockstarr & Moon, we empower aspiring rockstarr business owners to SUCCESSFULLY START, BUILD, AND GROW their business so that they can create the lives they've dreamed of for themselves, their families, and their communities.
We are the small business partner who can help you develop a plan, advise on tactics, provide playbooks for overcoming challenges, document the journey and most importantly, help you define which metrics matter.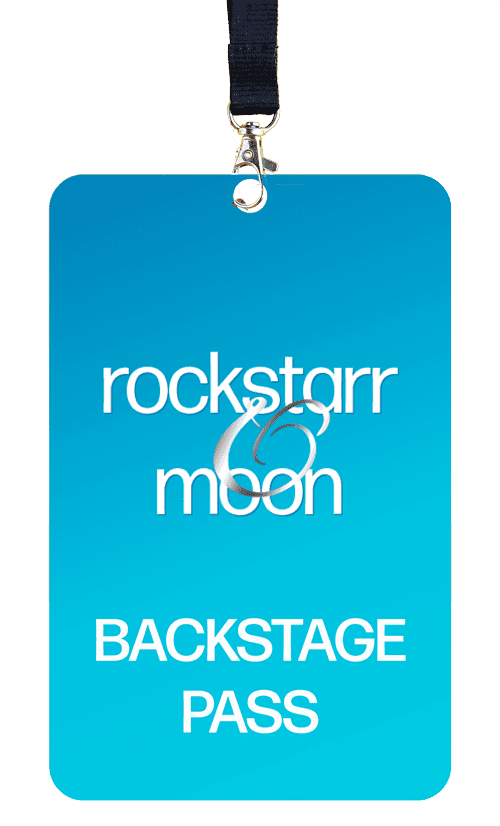 Get Your FREE Backstage Pass
Whether you have a large team or a small team, the Backstage Pass is designed to provide an independent, unbiased look behind the scenes at your own company's marketing.
At Rockstarr & Moon we are dedicated to helping businesses of all sizes thrive, which is why we offer the Backstage Pass for FREE. Armed with industry-leading tactics, we have helped global corporations achieve +500% conversions, +200% in sales and more.
In this 90 minute FREE Backstage Pass Workshop, we will identify quick wins and areas of opportunity for long-term growth.
Want the backstage pass? Apply today. Space is limited.
You Wanted the Best?
You Got the Best.
We deliver Rockstarr Marketing for businesses who want to maximize their impact.
🎸 We are marketing rockstarrs with over 20 years of experience transforming companies.
🎸We have helped businesses achieve +500% conversions, +200% in sales, and more.
🎸 We work with your team hand in hand to set an encore-worthy marketing strategy.
Company: A CUP OF JOY COFFEE What sparked our interest: If you're a coffee enthusiast, then there's a high chance that you will love 'A Cup of Joy Coffee' This coffee entrepreneurship has risen from humble beginnings to become a true success story, and we couldn't...
read more