Company: Baboon To The Moon
What sparked our interest:
Baboon To The Moon is a brand that specializes in providing high-quality bags built to last.
They use their Instagram account to showcase their products, build a community, and feature them in real situations.
Recently, the brand has been creating campaigns to promote its new colors and patterns. Using collages that complement each City Bag, they promote their products in a creative and eye-catching way.
Baboon To The Moon's commitment to innovation and quality is evident in their Instagram feed's bold and dynamic designs.
For adventurers and explorers looking for high-quality gear that is both durable and stylish, Baboon To The Moon is the perfect choice!
What we love: 
What we love the most about Baboon To The Moon is its innovative approach to its marketing strategy. They don't just sell bags. They sell a lifestyle.
Their travel guides are not just informative but also inspire wanderlust and adventure. In their "Anywhere, Everything" series, the brand showcases real people using their bags daily.
This social proof helps build trust, and their straightforward message and transparent approach make them a unique brand in the world of travel gear.
Haven't you seen the series yet? Take a look at it here!
The 3 takeaways you should be doing today: 
Focus on building a community
Keep it simple
Be relevant
About Baboon To The Moon: 
Baboon To The Moon aims to make the world more vibrant by keeping its brand simple and sustainable.
Their logo, The Lost Arrow, represents their belief in taking unexpected paths and living colorful lives. They inspire others to challenge the status quo and follow their passions, just as they do with their products.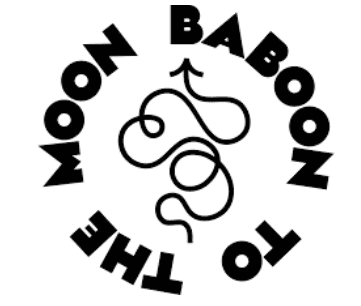 By incorporating these three simple principles into their brand, they hope to help the world see the beauty in color and to inspire others to live a more colorful life:
It has to be sustainable
It has to be technical
It has to be colorful
Disclaimer: 
Rockstarr & Moon is not affiliated or receiving money from the company highlighted above. The Spark promotes powerful marketing done well that we've discovered along the way.
Company: A CUP OF JOY COFFEE What sparked our interest: If you're a coffee enthusiast, then there's a high chance that you will love 'A Cup of Joy Coffee' This coffee entrepreneurship has risen from humble beginnings to become a true success story, and we couldn't...
read more