Company: Boston Proper
What sparked our interest:
In honor of Mother's Day, we picked this gem from Boston Proper. Not only did we start our day with a good chuckle, this is an incredibly relatable post that sparked engagement with fans.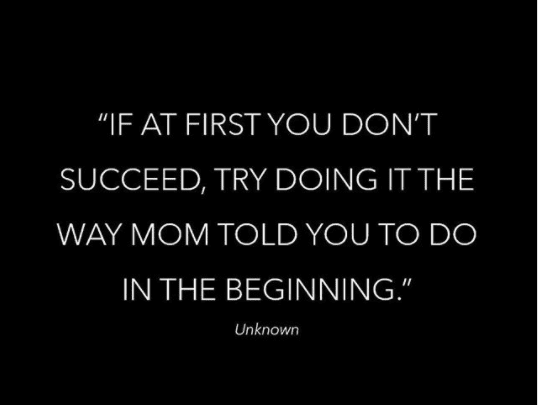 What we love: 
On the day where we are celebrating moms, step-moms, and mother figures across the globe, Boston Proper took one of the most common childhood experiences and put it out there in a humorous way. I can't tell you how many times my mom would tell me what to do and in proper fashion, I did the opposite just to see what would happen. (Would you expect anything less of a Rockstarr?)
The 3 takeaways you should be doing today: 
Create a shareable image for a quote. It doesn't need to be elaborate. The simple black background here makes the quote stand out even further than it would with an image behind it.
Celebrate holidays with your audience. From Mother's Day to international cupcake day, we all want something to celebrate daily.
Inspire your audience. Boston Proper has been mixing up their content with a series of empowering quotes and motivational pieces on their social. If you want to be inspired, check out their posts.
About Boston Proper:  
An online fashion boutique for fearlessly feminine women who Wear It Like No One Else®.
Disclaimer: 
Rockstarr & Moon is not affiliated or receiving money from the company highlighted above. The Spark promotes powerful marketing done well that we've discovered along the way.
Your company's brand defines who it is while resonating with your ideal clients. It's the brand that builds trust in your business. The brand should be recognizable, memorable, and ideally timeless. But at some point you may feel it's time for a brand update when your...
read more