The Rockstarr Growth Amplifier
Crank up the sales volume with our proven frameworks and set lists – improvised to fit your business and budget.
Our Rockstarrs will work with you to develop and execute a strategy for predictable sales growth. We deliver the playbooks to record breaking tactics and exponential growth for businesses of all shapes and sizes.
Step 1. Identify Your Ideal Client
With the Customer Avatar Canvas, you will get laser-focused precision on your ideal customer, and what drives them to convert.
Step 2. Customer Acquisition Audit
We'll help you audit and document your customer journey so you'll finally have clarity on how customers are acquired and how your business can grow.
Step 3. Build a Scorecard
We'll work with you to build a proprietary Growth Scorecard that tracks the metrics that matter, and highlights all the hidden opportunities for growth.
Step 4. 90 Day Marketing Plan
We'll work together to design a custom, 90 Day Marketing Plan that focuses your activities, slays "shiny object syndrome," and ensures the right projects get executed in the right sequence.
Step 5. Prescribe the Solutions
We'll help you implement "Playbooks" and "Power Plays" to execute the critical tasks and projects you need to achieve your 90-day plan.
Step 6. Optimize for Growth
Now that the framework and strategy is implemented, it's time to measure, understand what works and optimize.This is about building a marketing and customer acquisition systems that works…even when you aren't, and that's exactly what you'll have in 90-days or less.
Who It's For
Here's who we can help...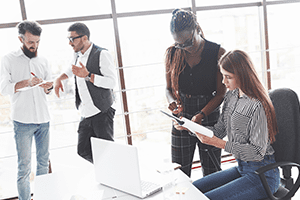 Founders & Entrepreneurs who want to avoid the painful "learning curves"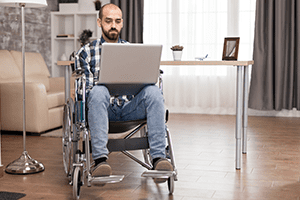 Business Owners who want to get unstuck and start growing again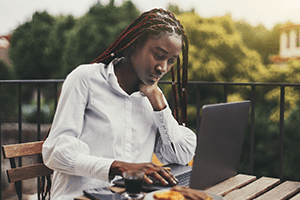 Heads of Marketing who need support and accountability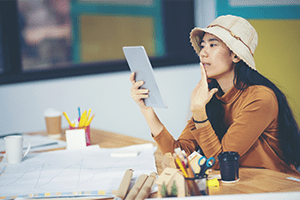 Freelancers & Solos who are tired of "going it alone"
To be a fit for the Growth Amplifier Program, you do need to meet some strict (but reasonable) criteria.
Here it is…
1: You must have a product or service to sell.
We aren't going to help you come up with a business idea from scratch. If that's what you need, then sorry, but this isn't the right program. If you are looking to start a business, check out the Rockstarr Biz Bootcamp to get started.
2: You must be willing to take chances.
Success in this program is dependent on testing and using what works in the real world.
3: You must have the time set aside to implement.
Do you have 30 minutes a day set aside to actually implement the strategies we prioritize together? If not, then you likely won't find success with this, or any other program.
If you like what you see and you're ready to take the next step, apply now.
Frequently Asked Questions
Who should apply?
If any of the following describe you, then the Growth Amplifier is likely a good fit:
Founders and entrepreneurs who want to avoid the painful learning curves and discover a "shortcut" to success
Business owners who are looking to kickstart their growth, or take an already growing business to the next level
Emerging marketing leaders who want to become true experts in their fields (HINT: If you're a CEO or head of marketing, this is the ultimate onboarding and upleveling program for new and emerging marketing leaders on your team)
What is the time commitment? Will this be a distraction?
You should plan to commit 1-2 hours per week outside of strategy and training sessions. The program is designed to help you leverage time your available time to get the most out of the program, without stand in the way of your day-to-day responsibilities.
Is this a fully remote program?
Yes, everything will be run virtually. We will be using Zoom primarily for the live calls.
What if I just want to start a new business?
Starting a new business is great! But this program isn't for you … yet. Fortunately, we have a Biz Bootcamp designed to help you launch your new business and give you the foundation to succeed.