Achieve the Future You've Been Dreaming Of
If you are ready to start a business of your own, join our Rockstarr Biz Bootcamp to set you up for success with specialized training and mentorship. We will provide you with actionable guide for getting your business off the ground. You will gain the confidence you need to proactively create your business and find your independence by becoming your own boss.
By the end of this course, you will 
Define the initial product or service offering

Get the first iteration out the door

Make your first sale
We empower aspiring rockstarr business owners to SUCCESSFULLY START, BUILD, AND GROW their business so that they can create the lives they've dreamed of for themselves, their families, and their communities.
We've helped start and grow over 100 small businesses over the last 11 years.
The 4 Steps to Successfully Starting a Business
Step 1. Initiate
The first step in the process is to initiate the business. In this step, you will be making the decision on what business to start, what's the purpose of your business and committing to the process.
Step 2. Plan
Once you've made the decision to initiate your business, the next step is to start planning. Experience success in documenting your strategy with actionable guides, proven frameworks and strategies.
Step 3. Build
Once you've made the plan for your business, it's time to execute the plan and start building your MVP (Minimum Viable Product) and set your pricing.
Step 4. Grow
Now that you have a product or service defined, it's time to launch, get customer feedback and grow your sales.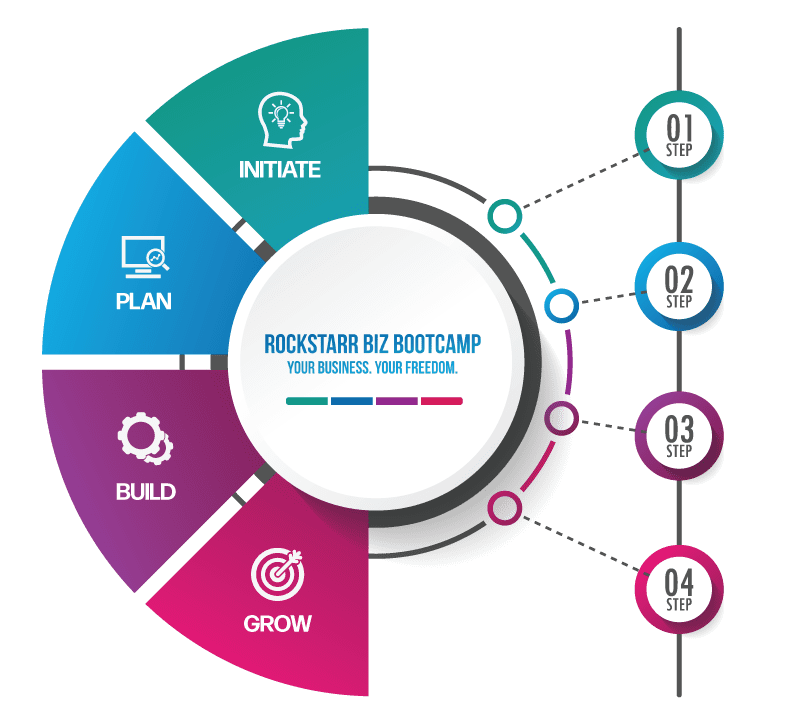 Ready to Become a Rockstarr Business Owner?
Hi! I'm Rachel. When I first started Rockstarr & Moon a decade ago, I was a nervous wreck. Am I doing the right thing? Will this work? How do I get started? Luckily I had incredible mentors who showed me the ropes, walked me through the process and helped me change my mindset.
Now I wake up every single morning excited about what I GET TO DO instead of what I had to do for a full time job. Think about what this could mean for you. I get to help my clients grow their businesses. What will you get to do today?
Whether you are looking to start a full-time business or a side hustle, we break down the process and make it easy to your business started.
Working with Rockstarr & Moon has been amazing. They are extremely knowledgeable and have built a working strategy for my business that I didn't see possible. I look forward to continuing my relationship with them. Business is booming!
If you want to take your business to the next level you need to contact Rachel at Rockstarr & Moon. She was instrumental in helping me take Chillax Science from a hobby to a formal business. She is gentle, patient, caring, and savvy in all things business. Definitely recommend!
The team at Rockstarr & Moon helped me to clarify my marketing vision and define my brand. The insight and probing questions helped to get me thinking about myself and my brand in a way that I had not done before. Having them as part of my village of subject matter experts is extremely valuable.
When looking for a marketing agency, it's easy to get lost in the google search results. We found ourselves working with Rockstarr & Moon after we realized we were in dire need of some marketing help. We got that and then some. We were able to see immediate results and Rachel & Jon couldn't have made it easier than they did. Highly recommended.
Amazing to work with! Made my logo come to life with my ideas which were all over the place, but the end product was more than i could ask for. Love it and it has stepped up my branding and visibility tremendously!
"The critical ingredient is getting off your butt and doing something. It's as simple as that. A lot of people have ideas, but there are few who decide to do something about them now. Not tomorrow. Not next week. But today. The true entrepreneur is a doer, not a dreamer."
–Nolan Bushnell, Entrepreneur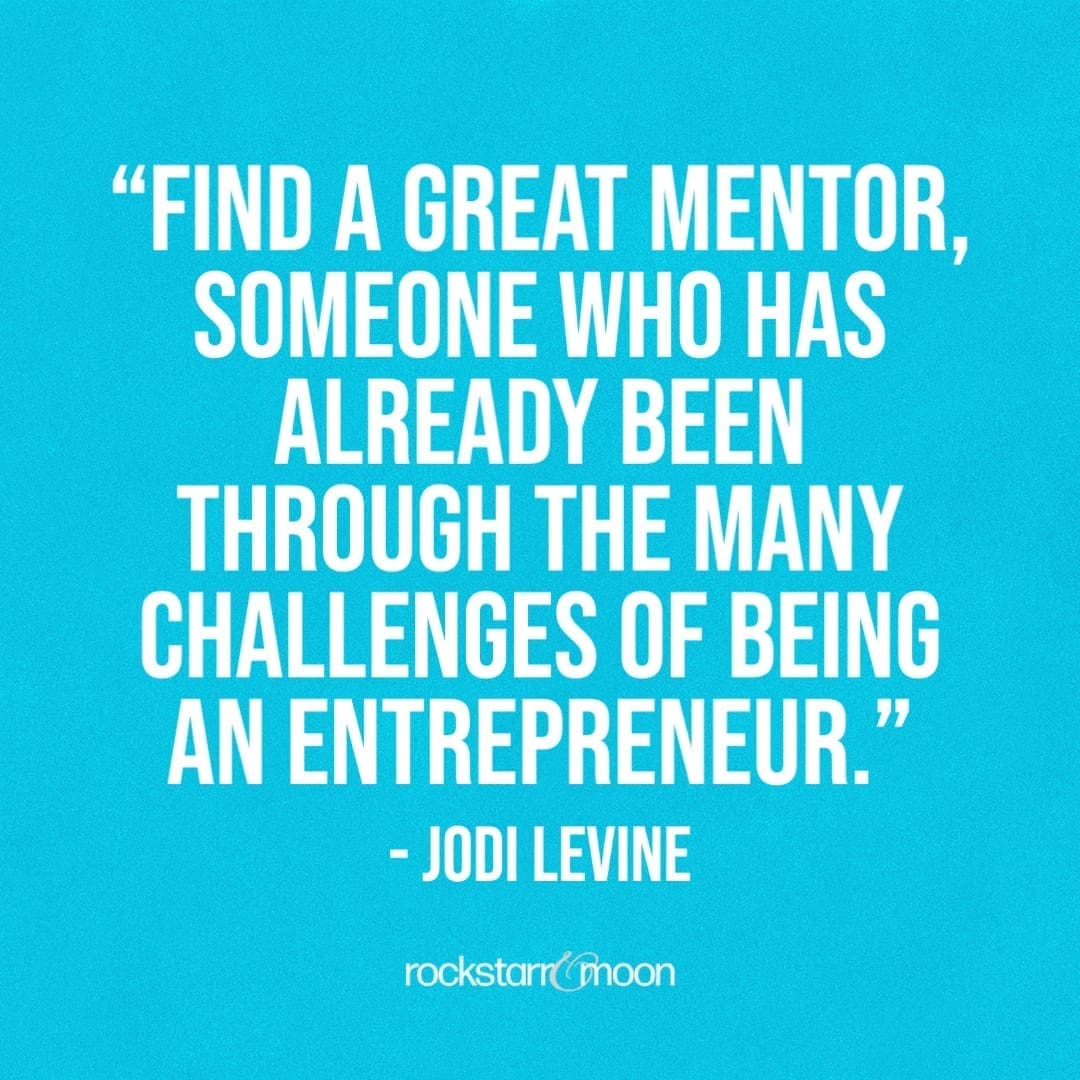 A survey by the UPS Store found that 70% of small businesses that received mentoring survived more than five years – double the survival rate of non-mentored businesses. Because starting a business is overwhelming, having a mentor in your corner can help to navigate the challenges of being a new business owner. That is why we created the Rockstarr Biz Bootcamp.
You will walk away armed with the confidence to start and grow your business. We will provide you with an actionable guide, with proven frameworks and strategies for getting your business off the ground and develop a plan for success.